Mission Critical MCPTT 3GPP Training including 4G / 5G CAMPUS SOLUTION | 24th -25th October 2022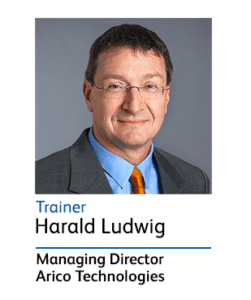 TASSTA presents another vendor-independent Mission Critical 3GPP training session with Harald Ludwig.
Harald has been working from hour one as an expert in this field. This time we focus on 4G/5G campus stand-alone solutions for critical communication users, and we update you about the latest Releases of the ETSI 3GPP Standard. The training covers up to release 17 by defining mission-critical networks with MCPTT, MCVIDEO and MCDATA. This is vendor-independent training and is organised by TASSTA. After the training, you will get your Certificate from TASSTA signed by Harald Ludwig.
Training session takes place on October 24th-25th 2022 from 13.30-17.00 CEST.
We are glad to welcome everyone who wants to enhance their knowledge in the Mission Critical industry and improve their performance.
Learn more about the training and register here.